I know break ups can be tough.

It's normal for you to feel lost, like you're falling apart and feel like no one around you understands what you're going through. It's ok.

It's always hard in the beginning especially with the memories and the promises you made with your ex but I promise you, when you deal with this chapter in your life, it'll get so much better.

Here are my tips to help you cope with these emotions you're dealing with.

1. Remove your ex from social media
You're not letting them win by blocking them. You just need to give yourself time to heal before checking what your ex is doing. If it's hard for you to let them go, then this is a step you definitely need to follow.

Which leads to step no.2…

2. Delete the pictures and videos too!
If you already done this, good for you! You're one step ahead to healing.

I know it's easier to say than done but you need to learn how to live without your ex in your life anymore. If it's too hard for you to delete it now because of all the memories you had then wait for a while and try again.

3. Forgive them for yourself
Just because you forgive your ex, don't necessarily mean you have to be friends with them or even have to have a conversation with them either.

You forgive them because you don't want to suffer anymore, forgiveness is an act of self love but most importantly, it's your mental self-healing…

To heal, you need to feel all of your emotions first but then let them go.

4. Let go of all the anger and blame you're feeling
Even though sometimes it's good to embrace the negative emotions, holding onto them for too long could have a bad effect on you.

If you keep blaming yourself or your ex for the way you're feeling right now or what ended the relationship, you're letting them win and giving them the power.

5. Write everything down
According to Harvard Health Blog, writing down your goals, struggles, thoughts and feelings could help you after a fall out or stressful experiences.

By writing down all of this, you will understand clearly what you're feeling and thinking.

6. Stay busy
You need to keep busy especially because you want to take your mind off of the break up.
FOR EXAMPLE: Chill with your best friend or do fun activities with your family.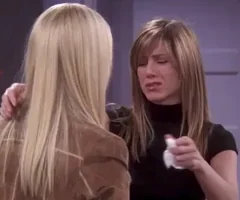 Depression is also a common effect of being heartbroken. To avoid this, it's best if you surround yourself with your positive people and talk about your feelings towards the break up to someone you trust. If you are not quite sure if you are depressed, read my 10 warning signs of depression.

7. Do not rush to move on
I know forgetting the break up seems like the better option or having a rebound person but you can't force a wound to heal . The more you try to move on, the harder it will get.

8. Be physically active
Find a sport that you enjoy so you can forget about the painful thoughts and memories of your break up. Plus, it will help your body endorphin.

9. Acceptance
If you know that you and your ex are not going to get back together, you should start the accepting phase. You need to face reality of things and accept the fact that your ex it's over. Denying it wouldn't help you at all.

10. If it's meant to be…
To make this easier, tell yourself that if you and your ex are meant to be, you'll get back together again someday. You can't force destiny. If it happens, it happens.

11. Visualise your future (without them)
As I said before, breaking up is like learning how to live without them all over again. You did it before you met your ex so you'll be able to do it again.

Yes it will take time, do not expect the healing process to come over night but it's worth it.

12. Music
Listen to music that you can relate to. This might help you with all the emotions you're feeling and you'll be pouring your emotions out while singing it.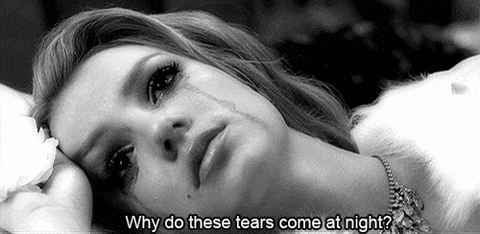 Sometimes you have to let the person walk out your life because it might hurt letting go but it'll hurt more by holding on.

I'm glad you're taking the initiative to get over your ex but a little advice from me…

Don't go back to your ex if they are not willing to change. Why? It's like watching a movie. Why would you watch it twice and hope for the ending to change?

I wish you all the best and hope you heal mentally and emotionally.