I know GCSEs/A Levels can be so stressful and exhausting at times…

…Especially when all the pressure is on you. So I decided to write some tips/tricks for you to help you reduce the stress towards your exams.

1. Don't study ALL day
First things first, make sure to add breaks into your revision plan. Studying all day is not good for your mental health so take a 10-20 mins break every 2 hours.

The longest break you should have is lunch (30mins – 1hr) During this time, go eat lunch with your family and friends or watch series. Do everything to take your mind off of exams

2. Activities and outdoors
One annoying thing I've realised is that exams are always when it's summer and sunny. So instead of staying home all day and revise, early in the morning go for walk or go for a jog if you can. Take advantage of the weather during the morning/breaks.

If you're a morning person and would rather go out during one of your breaks, I suggest you go out during your lunch break and eat outside.
Happiness is finishing all your exams! 😀

-Unkown
3. Drinks
Apparently hot drinks like hot chocolate or herbal tea are known to help calm your soul so drink a warm drink at lunch, snack or dinner.

Try to avoid too much caffeine though because it has an impact on your nervous system. Too much of it can cause a headache as well.

Avoid energy drinks at all cost because it can increase you r nerves instead and that's the opposite of what we want so replace that with water instead.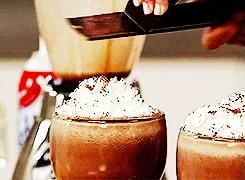 4. Cooking/Baking
During your lunch breaks, cooking/baking can help you get the exams off of your mind. Plus, if you cook/bake your favourite dish it will most likely lift up your mood and you'll forward to eat it.

5. Stick to your routine
Create your own personal routine for the day! Pick a time for you to wake up to revise and how long you should revise a subject.

If you don't know how to prepare your timetable, download one here to help you remain organised so you don't stress about not revising enough for one subject.

However, don't be too tough on yourself. Just because you're 10 mins late to revise Spanish, don't get upset and not do it at all.

6. Maintain your focus
To remain concentrated and to maintain your focus when it comes to revision, give your parents your phone. You need to distant yourself from your friends and the drama at school so it won't distract you.

7. Sleep
You should sleep 8-10 hours because it's the key to a healthy life but also you'll stick to your schedule.

If you do struggle to fall asleep or have insomnia, read my tips/tricks on how to improve it.

8. Your notes/flashcards
To make revision easier, look at your lessons and highlight what you need for each subject.

FOR EXAMPLE: To revise Spanish, go through your lessons, write down definitions of keywords you need to learn on a note but also the tenses as well.

9. Mocks
To overcome exam stress, you need to practice at home by doing Mocks

Doing mocks at home will help you manage your time to answer each question but also keeps you organised in what you need to include.

10. Time management
As I said in the paragraph above, mocks will help you with time management when it comes to exam questions.

Imagine how stress you'd feel if you didn't have enough time to answer all the questions…

To overcome this, you need to practice at home.

If you have to answer question A in 2 minutes, you have to answer it in 2 minutes on the dot. Be strict with yourself. All you have to do is practice until you start nailing the timings.

11. Multitask
I highly suggest you don't multitask when it comes to revising. Mostly because multi tasking is a waste of time.
12. Your Learning Style
Maybe taking notes/flashcards/mocks practice doesn't help you learn anything but a mind map will. Try multiple ways to learn a subject and whatever fits you best, stick with it.

13. Talk to someone
Yes, you should stay away from drama and friendship problems during revision but if it gets too much, talk to someone about the way you feel.

This could be your best friend or a family member.


14. Group Revision
I think studying alone is better since everyone has a different learning style. Your friends might not like the way you revise and you might not like theirs.

And to be honest, when you revise with your friends….

…You don't usually end up revising.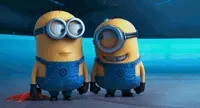 14. Organisation
Buy everything you need for your exams:
A transparent pencil case
Flashcards/ Post-It Notes
Ruler/Compass
Pencils/Pencil Sharpener
Highlighters
Calculator

I want you to feel so prepared that when you come out of your exam, you don't even worry about what you wrote on the paper.

If you do get this feeling, tell yourself it's ok, it'll be fine.

I wish you the best with your exams and hope you ace them all 😉